Event Date:
10 | 23 | 2021
Location(s): Chinook
Hello athletes.
We are super excited to see you tomorrow!
Couple of items to inform you of.
Bring proof of vaccination with you if you want to enter the gym.  ( Single dose received before Oct 9th or Negative test also accepted for this event).
Parking.  See attached map.  No parking in CCC neighbours' assigned spots.  They don't like that. Please make sure the people with you, or the ones picking you up, know where to park.
Finals.  Athletes, Coaches and Volunteers are permitted to watch Finals in Person.  No other spectators permitted at this time. Sorry.
The ACA is providing a live stream of Qualifiers and Finals. Follow their Facebook or Instagram for links.
We've got new holds on the walls and $1200 cash to hand out. It's time to climb!
Good luck to everyone!
—
Schedule for the day is as follows.
Saturday Oct 23rd 2021
8am Iso opens.
9am Iso Closes. You must be in Iso before it closes.
9am – 2pm Qualification for Male and Female Categories.  5 problems. 5on/5off.
No athletes in the gym from 2pm to 5:30pm.  Wall Turnover.
5:30pm Iso Opens for Finalists (Top 6 Male and Top 6 Female)
6:30pm Iso Closes for Finalists
7pm Athlete Intro, Preview and Finals.  4 problems. WC style
9:30pm Awards.
The running order was posted on the ACA website HERE.
And we also have the ACA Sunday Session for those participants interested in getting on the Finals' boulders with ACA coaches around.
No registration needed. Just show up.  8am to 11am Sunday Oct 24th.  Regular gym entrance applies.
Thank you.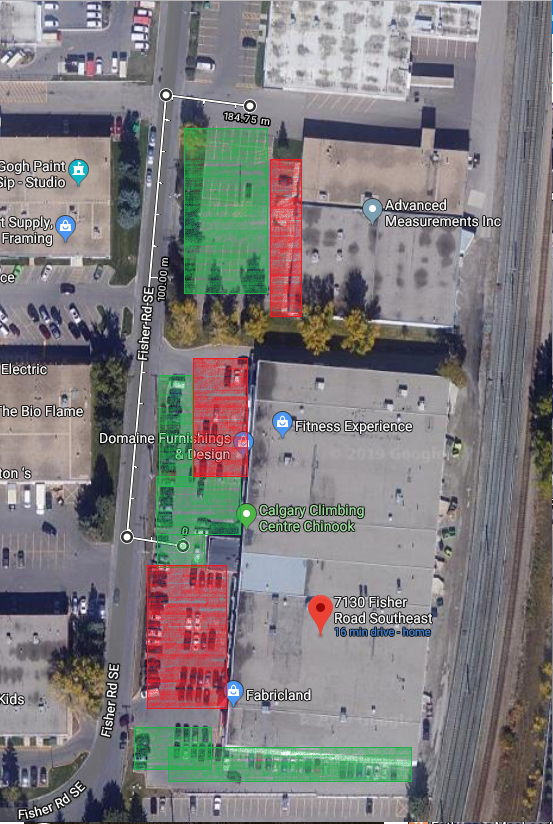 —
REGISTRATION is now CLOSED.
—
The CCC Chinook Facility will be CLOSED on Saturday Oct 23rd. Provincial Competition in progress.
Wednesday to Friday, the Bouldering area will be closed while we prepare the bouldering area for the competition. NO COMPETITORS permitted in Facility.
Chinook Members will have access to all other CCC Facilities from Wednesday to Saturday Oct 20th to 23rd.
Due to Covid, no spectators are permitted during this event. The ACA will be providing a live stream for the Finals. 6:30-9pm on the Saturday.
Thank You.
—
Location: Calgary Climbing Centre, Chinook
Format:
Saturday Oct 23rd.
Qualifications: 5 problems, 5on 5off. Men and Women at the same time.
Finals: 4 problems. World Cup Format. Top 6 athletes per category.
—
Provisional Schedule for Oct 23rd, 2021
Saturday
8am Iso Opens for Qualifiers
9am Iso Closes for Qualifiers
9am to 2pm Qualifications for All Athletes.
5:30pm Iso Opens for Finals
6:30pm Iso Closes for Finals
7:00pm Athlete Intro, Preview and Finals
9:30pm Awards
Running order and final schedule will be sent out the day before event.
Cost:
$75+gst
An ACA Athlete membership (includes completed ACA waiver) is required to compete. 2021/22 Athlete Registration Process — ACA (albertaclimbing.org)
Please review the most up to date ACA policies (Covid & Membership, Ranking and Team Alberta) here: Policy, Rules & Volunteer Info — ACA (albertaclimbing.org)
Registration will close on October 15th, 2021, at 11:59 PM.
No exceptions will be made for late registration. Cancellations can be made with a full refund up until October 15th, 2021, at 11:59 PM. After this time there will be no refunds for any cancellations.
To compete in this competition you must be born in 2006 or earlier and have an ACA membership and completed waiver. (Must be purchased no later than October 15th, 2021).
ACA membership information can be found at albertaclimbing.org.
Thank you.
—
REGISTRATION is now closed. 
and
Volunteer Sign UP.  Best seat in the house….