Event Date: August 14-18, 2017 and August 21-24, 2017
2018 summer camp registration and info will open up around Feb 1st 2018.
——————————————–
This Summer we are offering two new Training Camp options.
1- Tune Up Training Camp for new and returning youth climbers looking to improve or prepare their skills ahead of our Youth Team Tryouts this September.  This camp will show you how to be prepared for tryouts and/or how to improve your level quickly and effectively so that you can aim for the team you want. 4 days. Aug 21-24 2017. For Youth ages 10 to 18.
2- Comp Performance Training Camp for experienced athletes of all ages looking to get a primer for the competition season. Full value high intensity camp meant to balance and explore all the facets of improving your competition performances. 5 days Aug 14-18 2017. For Adults and Youth ages 11 to 18.
See Posters Below and click HERE to register.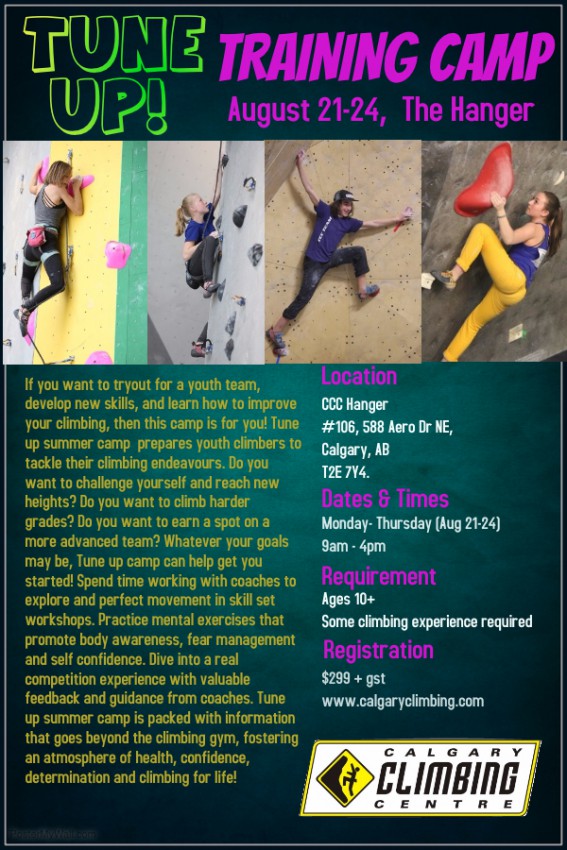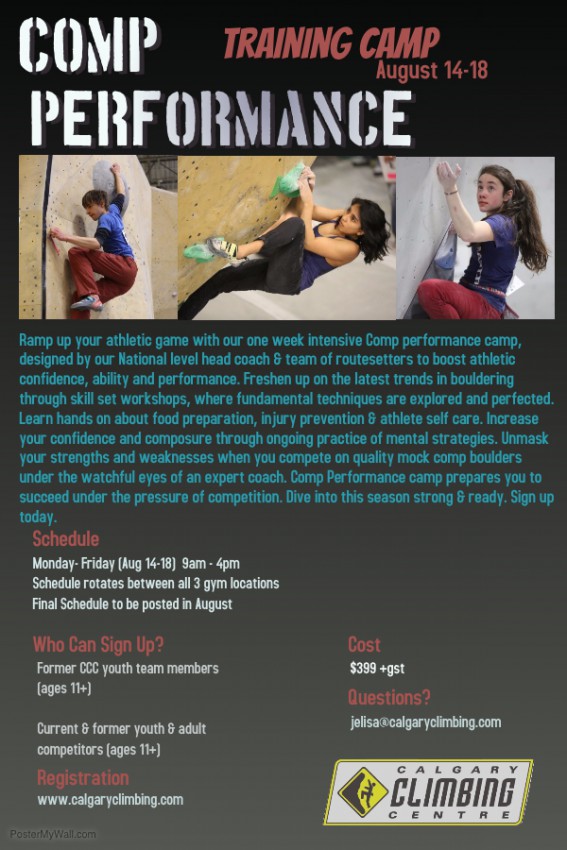 Click HERE to register.
If you have any questions, please contact us via email.